LATEST NEWS
Jacopo Larcher, one of the best multi-discipline climbers in the world, has done the first repeat of Bernd Zangerl's Into the Sun 8c+ trad in Murgtal. The Italian has previously done a handful trad routes 8b+ and harder including Tribe which just might be the only 9a trad in the world. Lately Larcher has not given grades to many of his hardest climbs. (c) Andrea Cossu

"Into the sun is located on a big boulder, which hosts several problems, and it traverses the entire block from the right to the left. The route is basically a top out of Bernd's existing highball called "V.I.P. (Very Important Papagei)", which ends on a jug next to a bolted belay. This is by far the hardest part of the entire climb; after skipping the bolts, you traverse left on an obvious big crack and top out on the other side of the boulder with a slightly harder mantle. This very last section has been climbed as a highball stating from a different problem. The climbing is easy, but the rock is often wet and doesn't seem always solid, that's why I think it makes even more sense to climb it on gear instead of doing it as a highball. As a trad climber, that's exactly how I would do it.

So now the big question, which everyone is asking me, is… What is "Into the sun"? Is it a (green point) trad climb or an highball? How can we describe it? Honestly for me the biggest question is another one… Do we need to give a name to everything and fit in into a box? I personally don't think so! For me "Into the sun" is Bernd's vision of how to climb a nice piece of rock. It was the way how he challenged himself and got back to climbing after an injury, which according to the doctors wouldn't allow him to climb anymore. He managed to overcome this huge challenge and set a new one for the other climbers. I take it on, found it really hard and I really enjoyed the process. That's what I believe climbing should be. Someone else would have bolted, someone else would have chipped it, someone else would have free solo it and probably the most part would have never imagined to climb it… I think he did it in the best style and I personally would have done it the same way if this would have been my FA. The only thing I would have done different is the start, for me it would have make more sense to stat from the stand start of the boulder, instead of adding the first few hard moves… but once again, that's exactly the cool thing about climbing, everyone sees something different. Thanks again for the experience Bernd and props for the FA.

… and of course big thanks to Babsi, Mauro, Andrea and Michi for the support. It wouldn't have been possible without you!"
Zach Galla who did his first 8C+ two weeks ago has done Pegasus (8C) in Joe's Valley (UT). "Pegasus went fast! got close last weekend, rested up over the week, then finished it up on Saturday in a few tries. The crux fit my style well and I really enjoyed climbing on this roof. Great addition from Drew!"
TOP IMAGES OF THE WEEK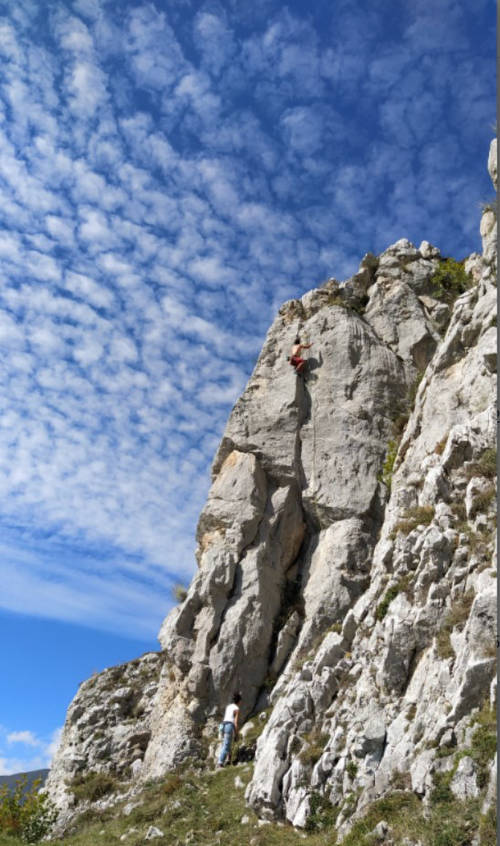 EDITORIAL
by 8a Founder and Editor-in-Chief Jens Larssen including also Analyses, Reviews, Training, Polls and Opinions etc.
---
---
---
---
---
---
---
---
---
---
---
---
---