The Polish Youth National rock climbing team
EDITORIAL
23 November 2022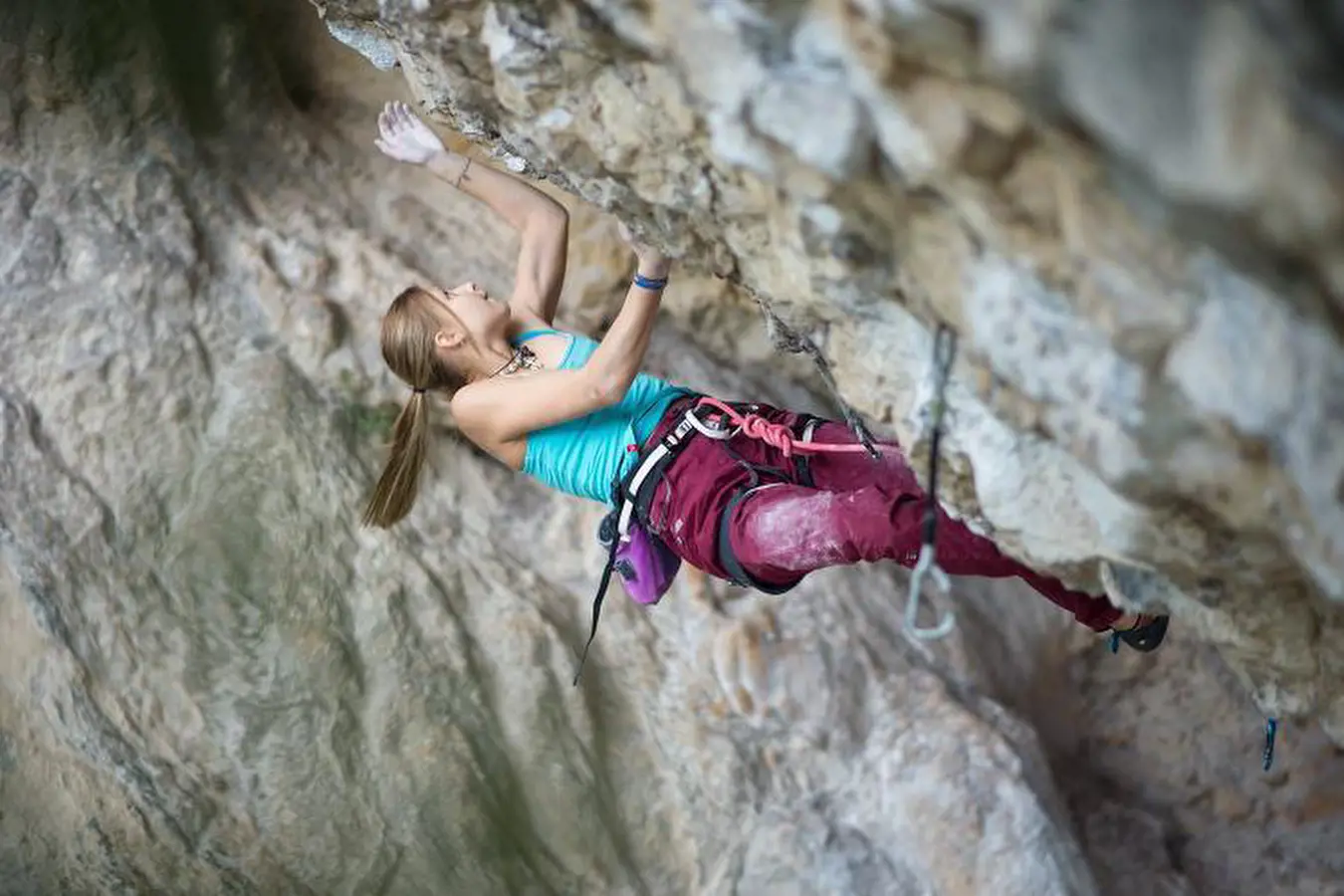 Mateusz Haladaj
has just been on a trip to
Osp/Misja Pec
with the Polish Youth National rock climbing team. We asked him if he could tell us how this team is set up and how you qualify?
"
The team consists of a dozen youngsters between 14 and 18 years old. As an auxiliary national team coach I'm responsible (together with Lukasz Debowski) for the implementation of the rock climbing program for eight years already. The program we introduced within the National Federation (Polski Zwiazek Alpinizmu) includes climbing trips for the best youth representatives. Our main task besides helping to develop better technique and new climbing skills is sharing motivation and passion for climbing. Simply put thanks to our groupings the youngster's team up and improve their skills in a good atmosphere. This year we realized three climbing trips abroad and we can say that the effects are very satisfying.

I think this kind of program exists in other national teams within competition programs but in Poland, it is a separate thing. We've been mainly traveling to the Frankenjura, Arco, Osp and for the first time, we went bouldering in the Czech republic a month ago.

Unfortunately, the youth climbing scene in Poland is tiny. When I started climbing 22 years ago it was different. The thing we're trying to do is to raise the level and put foundations for a good start! We have some sort of ranking that tells who is currently the best and it has nothing to do with competitions (although we have the champions in the team as well, as they're usually good in both). For example, Maja Oleksy who just sent her first 8b+ climbs averages 3 to 4 weeks on the rock in total. Her goal is exclusively WorldCup. Rock climbing is only a side activity for some of the members. Well, technically these youngsters also compete, but they get to the program by their rock achievements."
MOST COMMENTED
Lena Marie Müller is currently doing a PhD at the University of Innsbruck about the effects of climate change on mountain ecosystems. In 2020, she became the fi…
Sebastien BOUIN, who previously has done three 9b/+, reports on Insta that he has done the FA of DNA 9c in Verdon. "I'm happy to have completed this project. Af…
Alexej Pinchuk has presented statistics of all 9a+ to 9c ascents. A total of 26 climbers from the US have done a 9a+, which can be compared with 21 from Spain a…
RELATED
Mateusz Haladaj, who previously has done 16 routes 9a to 9a+, has sent Sanjski par extension (9a) in Osp/Misja Pec. "One of the best routes I've done so far. Su…
Matjaz Zorko has done Klemen Becan's Water world (9a) in Osp/Misja Pec. "Very nice, took me about 20 tries. For me easier than Halupca (9a). I guess climbing on…
Andrea Chelleris, who did Puro Dreaming 8c+/9a last July, has done Martin Krpan (9a) in Osp/Misja Pec. The 13-year-old is an Italian champion in both slalom and…
RELATED NEWS
Mateusz Haladaj, who previously has done 16 routes 9a to 9a+, has sent Sanjski par extension (9a) in Osp/Misja Pec. "One of the best routes I've done so far. Su…
Matjaz Zorko has done Klemen Becan's Water world (9a) in Osp/Misja Pec. "Very nice, took me about 20 tries. For me easier than Halupca (9a). I guess climbing on…
Andrea Chelleris, who did Puro Dreaming 8c+/9a last July, has done Martin Krpan (9a) in Osp/Misja Pec. The 13-year-old is an Italian champion in both slalom and…
FAVORITES
Sebastien BOUIN, who previously has done three 9b/+, reports on Insta that he has done the FA of DNA 9c in Verdon. "I'm happy to have completed this project. Af…
Sebastien BOUIN has done the FA of the long-standing project Jumbo Love (9b) direct start, calling it Suprême Jumbo Love 9b+ at Clark Mountain. (c) Clarisse Bom…
Marcel Remy was born in 1923 and has been climbing actively during the last 90 years. He celebrated his 99th birthday by climbing in his local gym in Villeneuve…