The Crew 8c+ by Delaney Miller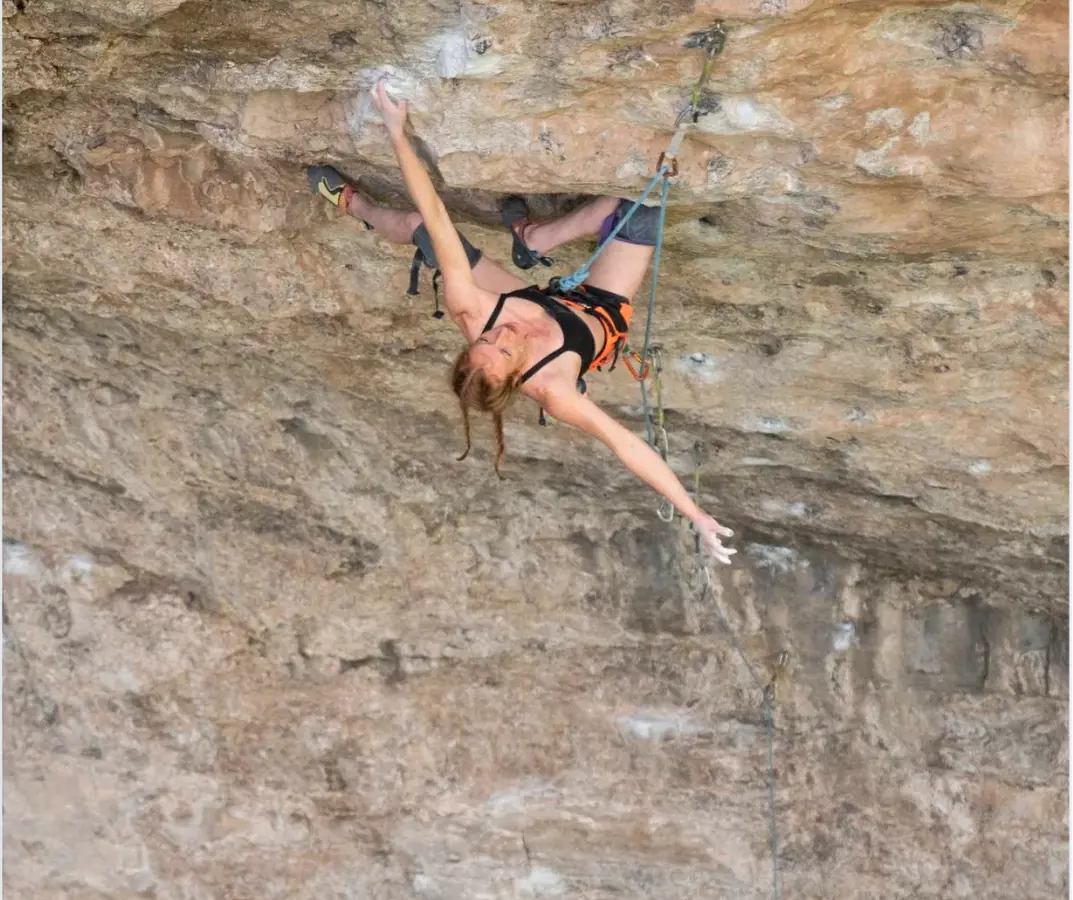 Delaney Miller reports on
Insta
that she has done
The Crew (8c+)
in
Rifle (CO)
. (c)
James Lucas
"
The route meant a lot to me. I started working on it last year and thought it would go down easily. Then I had a few minor injuries come up that really hindered my progress. I spent the winter recovering and rebuilding, and I'm damn proud of myself for making this breakthrough. A huge thanks to everyone who supported me in the process, and especially to Chris Knuth for having the vision. I've climbed one other route of the grade, Solid Gold in Utah, but this one was on another level."
The 27-year-old has been an active competition climber for ten years until 2018. In 2015, she had her best year being Top-13 four times in the World Cup. Three months ago, she published an article in
Climbing
focusing on the competition career. "
It's an honest reflection of when you chase a dream and don't quite succeed, but ultimately walk away with a trove of memories"
. In November 2020, she did her first 8c+, Solid Gold but no media has reported it although she is the Digital Editor of Climbing Magazine.
Why did you think Solid Gold was so much easier?
It was more my style, with more sustained climbing and worse rests. I did that in November 2020. The Crew has a series of hard boulder problems separated by kneebar rests, and I'm really bad at kneebars. I'd also venture to say that The Crew is just harder for the grade, although I don't actually have the experience climbing 14c's (8c+) to say that with any kind of authority.
MOST COMMENTED
Sebastien BOUIN, who previously has done three 9b/+, reports on Insta that he has done the FA of DNA 9c in Verdon. "I'm happy to have completed this project. Af…
EDITORIAL
5 December 2022
In a 40 min interview at the IFSC Climbing Summit, Janja Garnbret was very straightforward about BMI testing. She referred to a survey in Innsbruck where it later was stated that: 16 % of female athletes have no menstruation and 22 % reported that they currently struggle with an eating disorder. …
Illya Bakhmet-Smolenskyi has done Open your mind (8c+) in Santa Linya. The Ukrainian made his first 8a news at age eleven when he did his first three 8c's as we…
RELATED
Emily Harrington has done her fifth 8c, Stockboys Revenge in Rifle (CO). " The best of Rifle in one line. Turned the spirals to twirls with this one. What a yea…
Jonathan Siegrist has made the first repeat of Joel Kinder's Kinder Cakes (9a+) in Rifle (CO). "Intense and very physical roof climbing from the depths of the S…
RELATED NEWS
Emily Harrington has done her fifth 8c, Stockboys Revenge in Rifle (CO). " The best of Rifle in one line. Turned the spirals to twirls with this one. What a yea…
Jonathan Siegrist has made the first repeat of Joel Kinder's Kinder Cakes (9a+) in Rifle (CO). "Intense and very physical roof climbing from the depths of the S…
FAVORITES
Sebastien BOUIN, who previously has done three 9b/+, reports on Insta that he has done the FA of DNA 9c in Verdon. "I'm happy to have completed this project. Af…
Stefano Ghisolfi has done the FA of Excalibur (9b+) in Arco. It was bolted by Christian Dorigatti and Morris Fontanari who invited Stefano to try it two years a…
Sebastien BOUIN has done the FA of the long-standing project Jumbo Love (9b) direct start, calling it Suprême Jumbo Love 9b+ at Clark Mountain. (c) Clarisse Bom…