Green in the Face 8B by Michaela Kiersch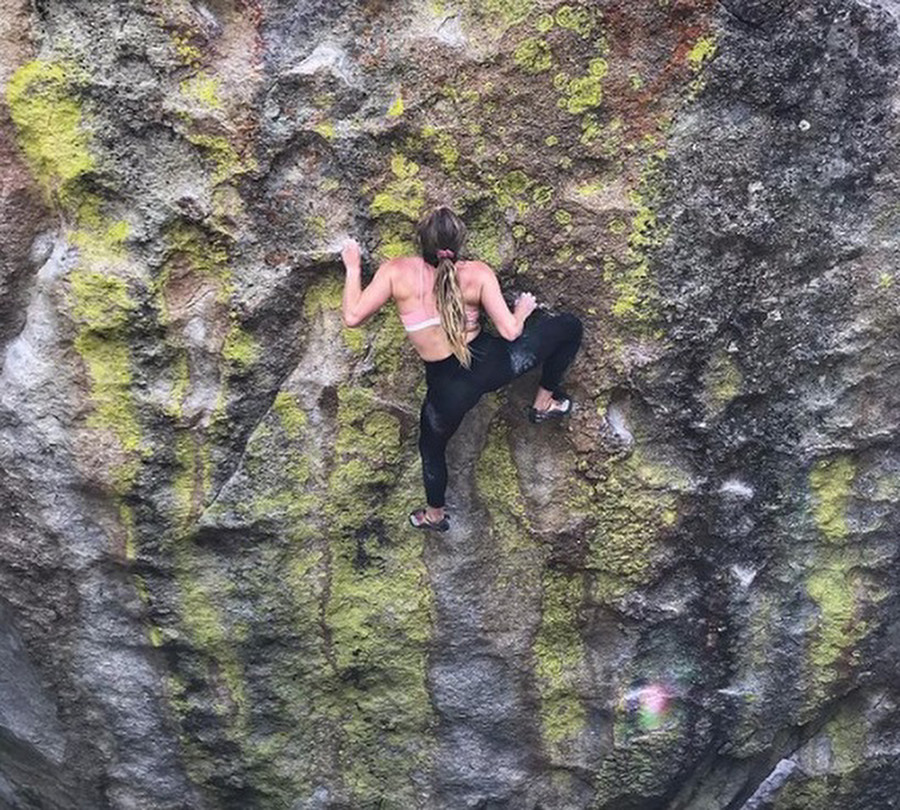 Michaela Kiersch reports on
Insta
that she has done Green in the Face 8B in Castle Rocks and in went down during the first session. The 152 cm, who was #18 in her last Boulder WC in 2018, has been one of the leading rock climbers in the world in the last few years in spite of finishing her University studies and now doing doctoral students.
How can you explain being in such peak performance with your hectic life?
Since the gyms have been closed I've been climbing outside in the evenings after school and over the weekends. I follow a really detailed schedule with school, climbing, and mental breaks to keep balance in my life. I think that challenging myself academically makes me work harder in the other areas of my life too.
MOST COMMENTED
Illya Bakhmet-Smolenskyi, who last year did three 9a's, has done Sever The Wicked Hand (9a) in Frankenjura. "Probably a bit too easy for 9a, but still pretty p…
Nico Pelorson has done and Practice of the Wild 8C (B+) in Magic Wood. There are videos of both sends on his Insta as well as many other recently done ascents.…
EDITORIAL
27 September 2022
Flatanger is a municipality in Norway with 1 100 inhabitants and also the name of one of the most impressive climbing caves in the world which the locals call, …
FAVOURITES
FAVORITES
Chris Frick has done Stop Sika (8c) in Rawyl. It was equipped by Betrand Martenet and the FA was done in 2003 by Didier Berthod at 8c. The completely natural li…
Claudia Ghisolfi, who was #9 in the Edinburgh WC two weeks ago, has done TCT (9a) at Gravere. The name of the route is a tribute to Tito Claudio Traversa, who d…
EDITORIAL
27 September 2022
Flatanger is a municipality in Norway with 1 100 inhabitants and also the name of one of the most impressive climbing caves in the world which the locals call, …