Eternit 9a+ by Ale Zeni twice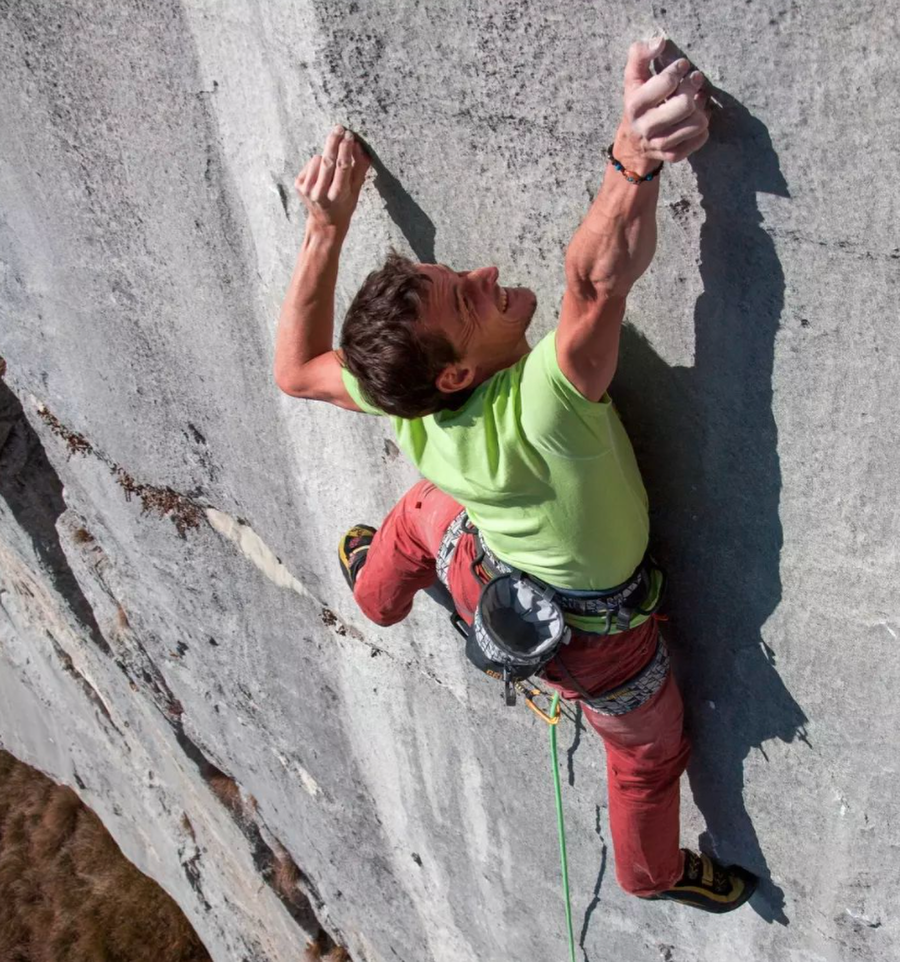 Ale Zeni has made the first repeat of Maurizio Zanolla's Eternit in Baule and suggests an upgrade to 9a+. Interesting is that he did it twice after having tried it 23 times. The reason for the upgrade is that somebody has chopped some holds making it now possibly one of the hardest slabs in the world. In 2018, he put up Energia Cosmica as a 9a+ which Ale thinks is his hardest slab ever.

"There are routes that go beyond a simple success. Eternit was a dream for me since 2010 when I tried it for the first time, challenging myself on the route known to be the hardest ever climbed by Maurizio Zanolla. A few years later, however, this beautiful line, at first almost completely natural, has been irreparably ruined by removing some holds that I considered essential until a year ago. A shattered dream that I was able to bring back by accepting those changes. Eternit was not just a difficult route, it was a deep inner search where the impossible became possible and finally achievable, a dream that became reality despite all the obstacles I encountered along the way."

Last year you did Cryptography 9b. Is that not your hardest slab?
I chose 9b for Cryptography because I was influenced by the grade of the other two routes (Bain de sang and Bimba luna) already repeated from other strong climbers so in this case, I did the grade comparison to these routes. It's always difficult to give the correct grade on this style because there aren't many difficult slab routes around the world 😉. The only way is that some strong climbers try all of these routes and say a what think about the grade 🤔. For the attempts Energia cosmic for me was the hardest 🤷‍♂️.
MOST COMMENTED
Sebastien BOUIN, who previously has done three 9b/+, reports on Insta that he has done the FA of DNA 9c in Verdon. "I'm happy to have completed this project. Af…
Illya Bakhmet-Smolenskyi has done Open your mind (8c+) in Santa Linya. The Ukrainian made his first 8a news at age eleven when he did his first three 8c's as we…
EDITORIAL
5 December 2022
In a 40 min interview at the IFSC Climbing Summit, Janja Garnbret was very straightforward about BMI testing. She referred to a survey in Innsbruck where it later was stated that: 16 % of female athletes have no menstruation and 22 % reported that they currently struggle with an eating disorder. …
FAVOURITES
Sebastien BOUIN, who previously has done three 9b/+, reports on Insta that he has done the FA of DNA 9c in Verdon. "I'm happy to have completed this project. Af…
Stefano Ghisolfi has done the FA of Excalibur (9b+) in Arco. It was bolted by Christian Dorigatti and Morris Fontanari who invited Stefano to try it two years a…
Sebastien BOUIN has done the FA of the long-standing project Jumbo Love (9b) direct start, calling it Suprême Jumbo Love 9b+ at Clark Mountain. (c) Clarisse Bom…
FAVORITES
Sebastien BOUIN, who previously has done three 9b/+, reports on Insta that he has done the FA of DNA 9c in Verdon. "I'm happy to have completed this project. Af…
Stefano Ghisolfi has done the FA of Excalibur (9b+) in Arco. It was bolted by Christian Dorigatti and Morris Fontanari who invited Stefano to try it two years a…
Sebastien BOUIN has done the FA of the long-standing project Jumbo Love (9b) direct start, calling it Suprême Jumbo Love 9b+ at Clark Mountain. (c) Clarisse Bom…