Another Play in Paradise (7c, Lienz Dolomites)
EDITORIAL
7 November 2022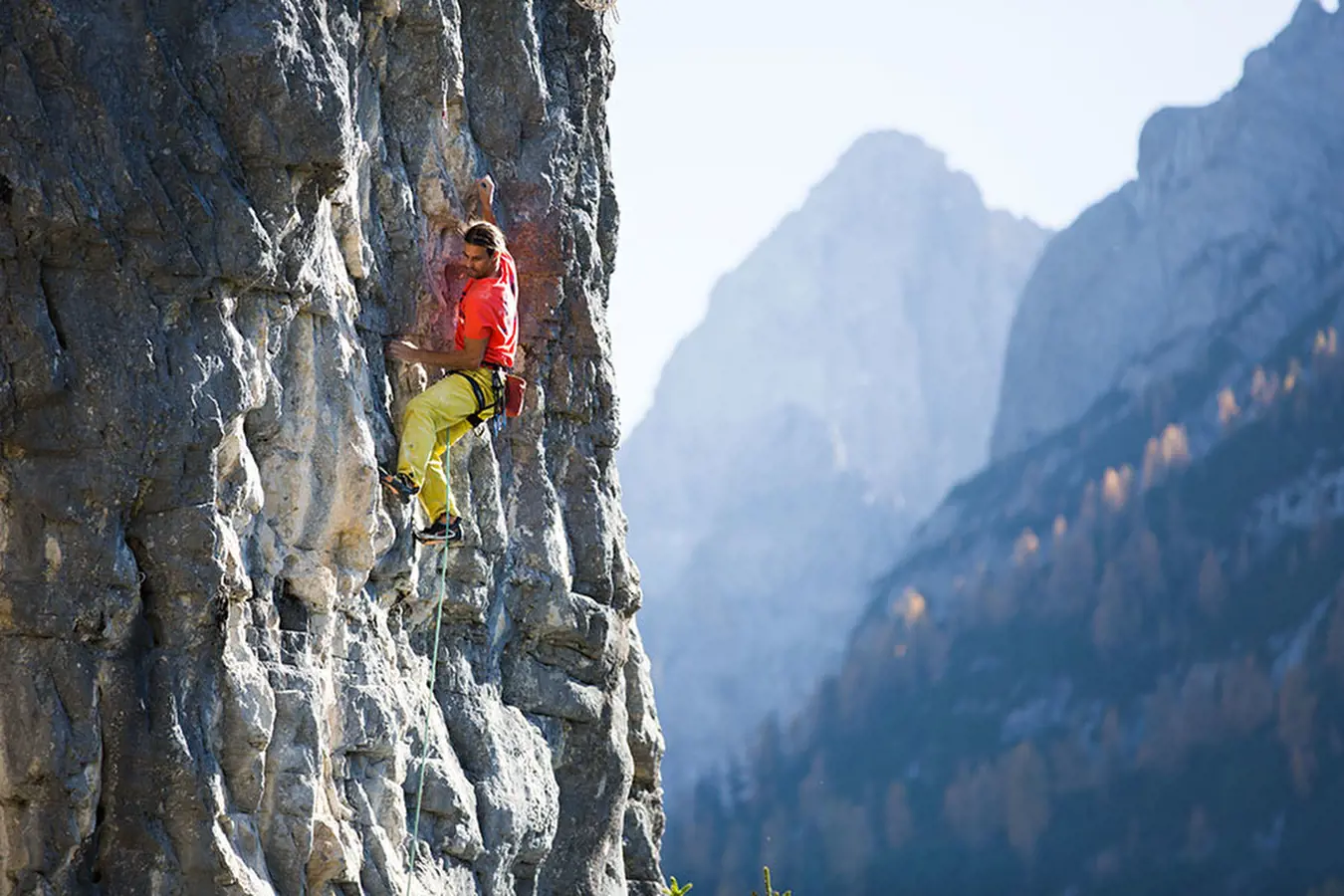 Advertorial:
Another play in paradise (7c)
is a spicy route, one of 129 that traverse the south-facing slopes of the Lienz Dolomites in 5 sectors ranging in difficulty from 5 to 8. This pitch graded 7c in sector A, otherwise known as "Paradies", offers wonderfully consistent climbing, on a face that becomes more exposed and technically demanding the closer you get to the top.
Mid-route, an easier segment offers climbers a moment to gather reserves, before heading on to tackle the upper section. Due to its high altitude at 1600 metres above sea level, there may be residual snow until late spring, but is generally accessible from April until October. The climb is well secured and offers a magnificent panorama. It is located below the eponymous Dolomite Hut, a great hiking and climbing destination, as well as the starting point of wonderful trails to Karlsbad Hut or Lake Laserz in the municipality of Tristach, an idyllic holiday destination near Lienz, the capital of East Tyrol.
More info
and here is a
video
MOST COMMENTED
Lena Marie Müller is currently doing a PhD at the University of Innsbruck about the effects of climate change on mountain ecosystems. In 2020, she became the fi…
Sebastien BOUIN, who previously has done three 9b/+, reports on Insta that he has done the FA of DNA 9c in Verdon. "I'm happy to have completed this project. Af…
Alexej Pinchuk has presented statistics of all 9a+ to 9c ascents. A total of 26 climbers from the US have done a 9a+, which can be compared with 21 from Spain a…
FAVOURITES
Sebastien BOUIN, who previously has done three 9b/+, reports on Insta that he has done the FA of DNA 9c in Verdon. "I'm happy to have completed this project. Af…
Sebastien BOUIN has done the FA of the long-standing project Jumbo Love (9b) direct start, calling it Suprême Jumbo Love 9b+ at Clark Mountain. (c) Clarisse Bom…
Marcel Remy was born in 1923 and has been climbing actively during the last 90 years. He celebrated his 99th birthday by climbing in his local gym in Villeneuve…
FAVORITES
Sebastien BOUIN, who previously has done three 9b/+, reports on Insta that he has done the FA of DNA 9c in Verdon. "I'm happy to have completed this project. Af…
Sebastien BOUIN has done the FA of the long-standing project Jumbo Love (9b) direct start, calling it Suprême Jumbo Love 9b+ at Clark Mountain. (c) Clarisse Bom…
Marcel Remy was born in 1923 and has been climbing actively during the last 90 years. He celebrated his 99th birthday by climbing in his local gym in Villeneuve…