Ainhize Belar Barrutia does Tsunami (8c)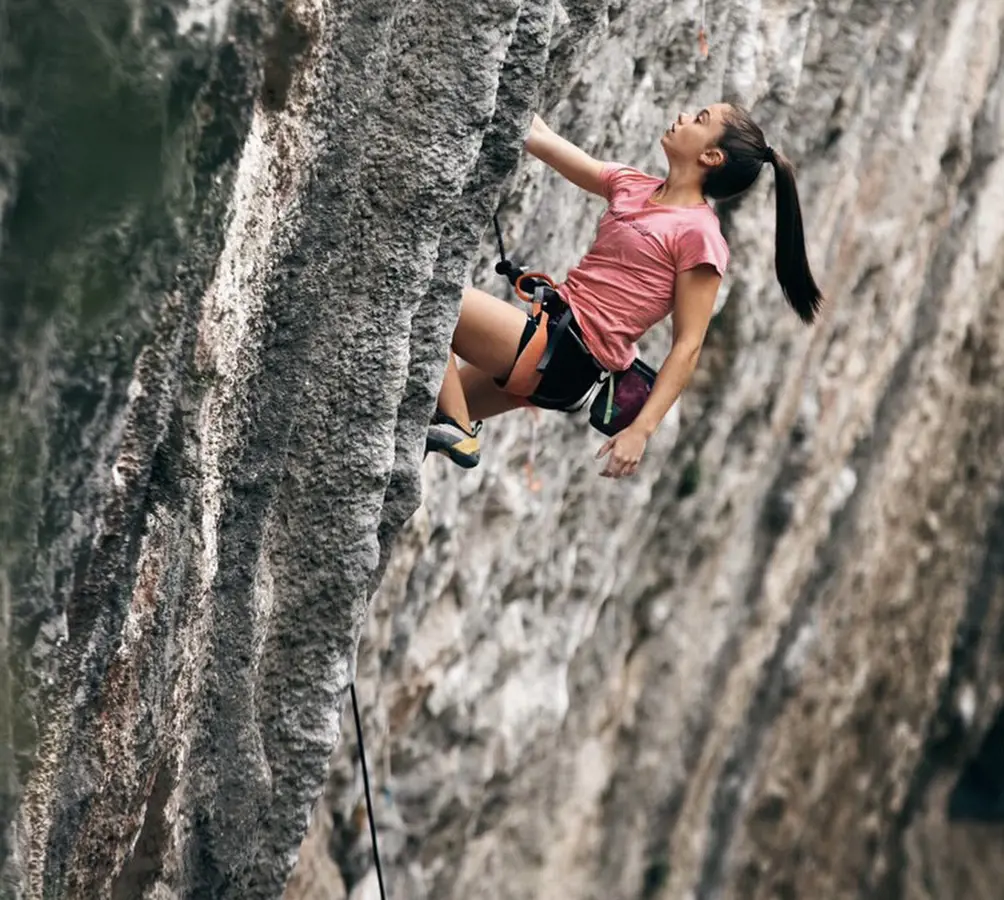 Ainhize Belar Barrutia
, who did her first 8c at age 14, has done her ninth,
Tsunami (8c)
in
Araotz/Oñate
. Earlier this year the 17-year-old also sent her first 8c+ as well as
Begi puntuan (9a)
and in the female redpoint 8a.nu ranking , she is #1. "
It's a route that I've always wanted to try and I looked it every time I went to the Korea sector. It took me 5 attempts in total."
MOST COMMENTED
Jakob Schubert reports on Instagram that B.I.G. aka Project Big in Flatanger, goes at 9c. The Austrian made the FA, of the Adam Ondra bolted route, last week du…
"It was dramatic to the very end." On the 8a finish of Project Big in Flatanger, Jakob Schubert explains that a horn broke and he was close to falling. The last three minutes of the video show just how much this climb means to him."This horn could have ended my career... This was the biggest mental …
Illya Bakhmet-Smolenskyi has done Open your mind (8c+) in Santa Linya. The Ukrainian made his first 8a news at age eleven when he did his first three 8c's as we…
RELATED
Ainhize Belar Barrutia, who three months ago did Begi Puntuan (9a), has done Honky Tonky (8c) at Araotz/Oñate. Josune Bereziartu sent it in 1998 to become the w…
Ainhize Belar Barrutia, who in May did Begi Puntuan (9a), has done Honky Mix (8c+) in Araotz/Oñate. "After doing Honky Tonky (8c), I decided to try honky mix, w…
Ainhize Belar, who previously has sent five 8c's, has done Begi Puntuan in Etxauri, after working it for some six weekends. (c) Aitziber Narbaiza How was the p…
RELATED NEWS
Ainhize Belar Barrutia, who three months ago did Begi Puntuan (9a), has done Honky Tonky (8c) at Araotz/Oñate. Josune Bereziartu sent it in 1998 to become the w…
Ainhize Belar Barrutia, who in May did Begi Puntuan (9a), has done Honky Mix (8c+) in Araotz/Oñate. "After doing Honky Tonky (8c), I decided to try honky mix, w…
Ainhize Belar, who previously has sent five 8c's, has done Begi Puntuan in Etxauri, after working it for some six weekends. (c) Aitziber Narbaiza How was the p…
FAVORITES
William Bosi has done the coveted second ascent of Nalle Hukkataival's Burden of Dreams (9A) in Lappnor, Finland, confirming the 9A grade. It was put up as the …
Katie Lamb has become the first woman to climb 8C+ by completing Box Therapy (8C) in RMNP. Daniel Woods made the FA back in 2018, and only Drew Ruana and Sean B…
"It was dramatic to the very end." On the 8a finish of Project Big in Flatanger, Jakob Schubert explains that a horn broke and he was close to falling. The last three minutes of the video show just how much this climb means to him."This horn could have ended my career... This was the biggest mental …