LATEST NEWS
Enrique Beltran Blasco and Dani Moreno have done Ali Hulk Extension Total (9a+) in Rodellar, both thinking it is a "soft" 9a. Next up is the 9b (a+) Sit start.

Can you tell us something about your ascent?
Enrique: I wanted to try something hard in Rodellar and my friend Dani Moreno and I got motivated for Ali Baba. The truth is that the route has cost me little, just 6 days of work and what has cost me the most is the rope part since the bouldering part was going well. Now the idea is to try the sit version. Total respect for Andrada. His FA was absolute performance and much more difficult compared to using knee pads and resting no hands every other ten moves. I used four no-hand rests where I stayed for 1 - 5 min in each."

Enrique has logged Hulk extensión total (8c+) with an personal 8b+ grade. With most recent ascents in the cave utilizing knee pads, it's likely that many of the cave's climbs could be subject to downgrades when climbed in this style.



Matjaz Zorko, who did his first three 9a's last year, has sent Malvazija (8c+) in Dvigrad, after projecting it for ten sessions. Maurizio "Manolo" Zanolla put it up in 1988 as an 8b+ and then in 2010, Cody Roth made the first repeat and suggested 8c+. It's been speculated that holds broke in the crux sometime after Manolo's ascent, plus a few holds broke on Roth during his time on the route. Last month Ale Zeni made the third ascent and confirmed the upgrade, which Zorko says he also agrees with.

Can you fill us in on your ascent?
Well, I spent a few sessions on it last season, just enough to do it with one fall. This year I managed to send it I think on one of the last days with cool temperatures. I think this style suits me quite well. In the first part, the route is vertical on small imaginative holds and footholds. In the second half, it gets slightly steeper and more physical on chipped pockets. I assume that there are 4 drilled pockets. They are quite deep but my fat fingers don't fit in as well as I would hope. Super happy about the send😊😊 It was nice sharing one session on the route with Zeni and I'm really happy about his send too😊.

What's coming up next for you?
I still have some old projects here in Slovenia to finish😊 and a short trip to Pecka, in Bosnia and Herzegovina.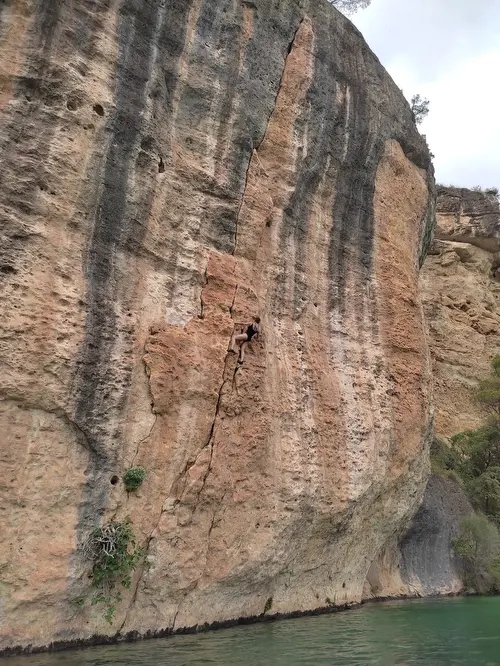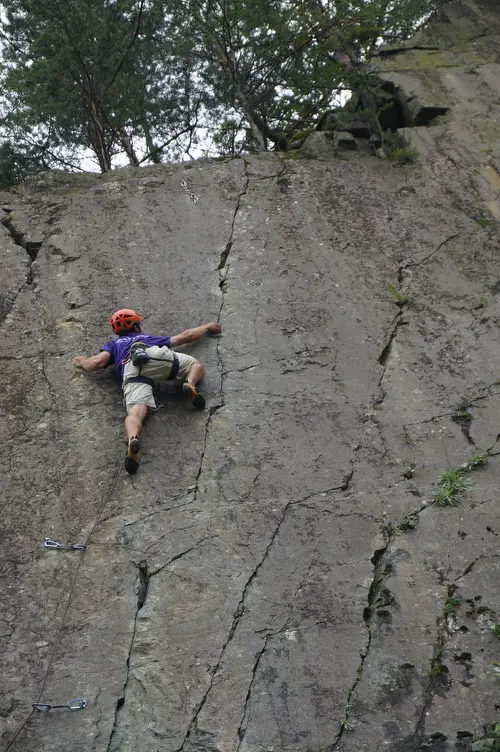 EDITORIAL
by Jens Larssen, Editor-in-Chief
Patxi Usobiaga was one of the very best lead competition climbers during the 2000's. He won three silvers and a gold in the World Championships and in the World Cup, the Spaniard won the overall in 2006 and in 2007. In 2007, he also made the first 8c+ onsight in the world, Bizi Euskaraz (8c+) and he…
EDITORIAL
by Jens Larssen, Editor-in-Chief
---
---
---
---
---
---
---
---
---
---
---
---