LATEST NEWS
Matt Fultz, has pulled off the first repeat of Aidan Robert's Vecchio Leone Sit (8C+) in Brione, making it his seventh ascent of that grade.

Can you tell us more about your latest 8C+?
I'm just very blessed to be able to climb in such a beautiful place and be in good shape. I didn't expect to get caught up with this problem before the trip but it really drew me in with its complex moves and positions. In total it took 8 working sessions and is the first problem of this difficulty I've done outside the United States, although I'm hoping to do more this year!


Jules Marchaland, who did First Ley (9a+) in February, has repeated Pierre Le Cerf's Just two fix (9a) in Gorges du Loup. Last year, the 21-year-old took silver at the only Euro Youth Cup he did. After that comp the 20-year-old did three World Cups, always placing in the top 20, in addition to sending his first three 9a's.

Can you tell us more about your latest 9a?
This route is about 35m! (So long for me haha) The first part is Just One Fix (8c+), "soft", and after a very good rest you have a physical end with brutal move and endurance ! For the progress: I did the first part in 2017! And last year I tried the second pitch! I think I fell 5-6 times at the last hard move and this year I came back stronger and I did it on my 2nd try.

What are your comp plans in 2023?
The main goals are the french championship! I have from last year's results, qualified to do the Chamonix and Briancon World Cups and I hope I can do the start of the season!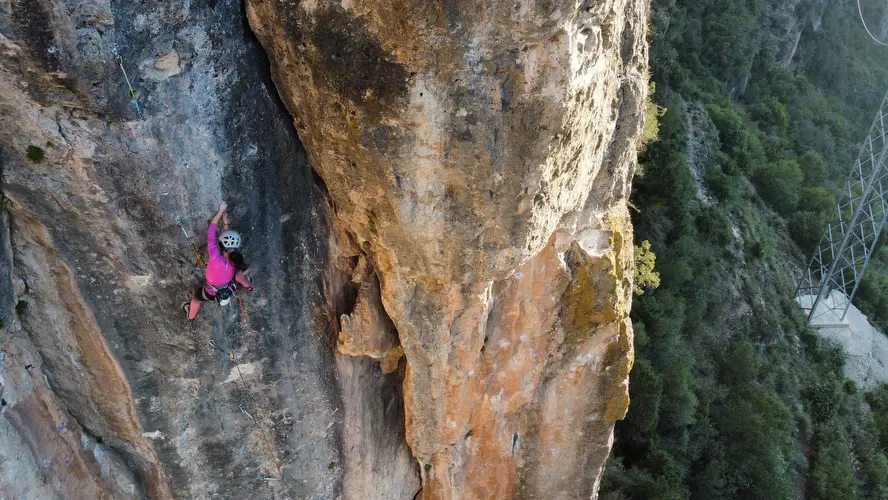 EDITORIAL
by Jens Larssen, Editor-in-Chief
Solveig Korherr, who over the last six weeks, has done several 8A boulders and an 8c route, has been on a trad trip to Cadarese, where she sent two 8a's and ons…
Radek Votocek did five 8c+ graded routes last year and Rock Erotic (8c+) in Geyik bayiri was his hardest, as it's officially (8c+/9a). Lukáš Černý has put together the video and says, "I had the pleasure to film with Radek during my Christmas trip, and I was able to record some more of his new entr…
EDITORIAL
by Jens Larssen, Editor-in-Chief
---
---
---
---
---
---
---
---
---
---
---
---