LATEST NEWS
Alex Johnson, who won two World Cups in 2008 and 2010, has done Vantablack (8B) in Red Rock (NV). "2 sessions, amazing rock. Tenuous moves down low on a rail to a sick big move to a crimp off a heel, desperado grovel topout. Really nice addition to the zone. Rail trav was def crux for me haha. HYPE!"Bree Robles

How was that super quick process?
I feel like it's already been a super great season, and I haven't even done much yet… I've been getting out a bunch with Allison Vest and we climb and project amazingly well together. She tries super fucking hard and it's so inspiring and has encouraged me to dig deeper and activate that try-hard grit.

That's what I had to do with Vanta. My first session on it was solo and I worked it for hours refining beta but it was still too hot during the day. By the time the sun went down and temps got better, I was wrecked. In my next session on it, I had the top dialed, but the bottom moves still felt so hard. The bottom is super tenuous and finicky. I gave several failed redpoint attempts from the bottom. Then one time I was able to make it through the bottom, stuck the big move outright, and clawed my way through the topout. It was a moment of blackout focus and maximum effort.

Is it not about time to go for your first 8B+?
I'd love to try some 8B+'s! Allison and I have got our eyes on a few, and seeing Brooke just take down Trieste is super inspiring, too.

In 2019, Alex did a comeback on the competition circuit trying to make it to the Olympics and started off by being #7 in Meiringen. Interesting is that 2021 is her best year outdoors having done two out of three 8B's.
Eric Zschiesche has done Red Letter Day (7C+) in Little Cottonwood. Spread over a 2 month period, comprised of 9 different sessions, Zschiesche doggedly kept after it and in practice he actually sent it twice.

The 61-year-old has been actively bouldering since 1977, and his love and passion for the activity is as strong today as at any point in the past. Though the periods of rest between challenging bouldering sessions has increased with time, his overall strength as a boulderer has (thus far) remained largely constant through the decades. Back in 2017, he did his hardest grade-wise, Tiny 8A. This is not considering numerous highballs before and after the invention of bouldering pads. As far as training Zschiesche principally boulderers outdoors, though he doesn't consider it training. : ) He also has a home bouldering cave and a great bouldering gym The Front in Ogden, Utah that he occasions for some plastic homework.
TOP IMAGES OF THE WEEK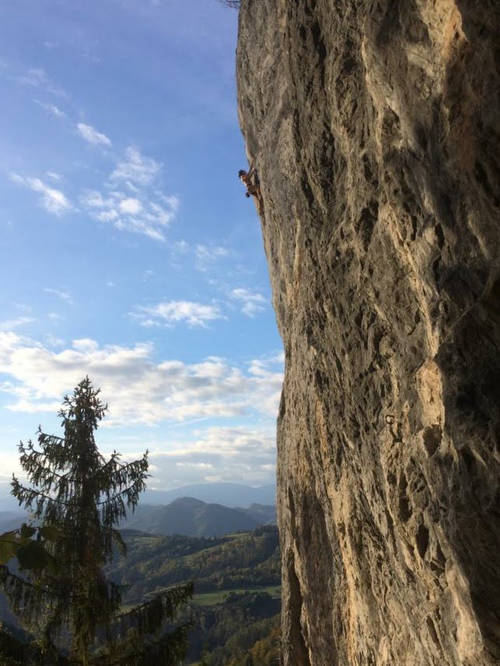 EDITORIAL
by 8a Founder and Editor-in-Chief Jens Larssen including also Analyses, Reviews, Training, Polls and Opinions etc.
---
---
---
---
---
---
---
---
---
---
---
---
---