LATEST NEWS
Michaela Kiersch reports on Instagram that she has, in one session, done After Hours (8B) in Huntington Canyon. In total, the 29-year-old has now sent nine boulders 8B and beyond, out of which seven in the last 18 months. She has also completed 15 routes 8c+ or 9a.

Can you tell us more about the quick send?
I left my house around 9:30 am just to have a nice solo day outside. I warmed up a little in my friend's garage, drove 2ish hours and found the boulder. It was my first time there and I gave a really good flash attempt, worked the moves (including a tricky top out), and then sent in a couple of hours. It was the perfect day out!

How does a normal training week look like?
Right now I'm trying to regain some power that got left behind in Margalef. I'm climbing 2 days on, one off! My hangboard workout will feel hard today after sending it yesterday - haha!
Karoline Sinnhuber has done Lethal Design (8A+) in Red Rock. With 135 ascents in the database, the Pete Lowe classic is one of the most logged 8A+ boulders in the US. (c) Leonard Moser

Can you tell us more about your trip and the send of Lethal Design?
I'm in Vegas for 3 weeks in total - until 19th December. I'm struggeling a bit with the style of the boulders here, but still having a good time :) So the send of Lethal was even sweeter. It's a long boulder with crimps and 4 underclings with the right hand. On my first session I had super shitty skin and 3 tapes on, so i could barely do the moves. Came back after a rest day, checked the moves and sent it in the 2nd go from the beginning. Definitely a sweet line, if you like doing a few moves more 😉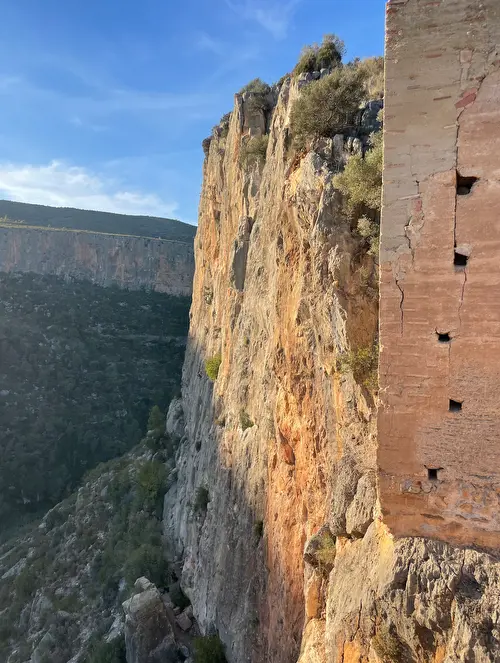 EDITORIAL
by Jens Larssen, Editor-in-Chief
Dani Moreno has published a nice video of the five-star Albarracín classic, The call of silence (8B). Albarracin has over 70 000 ascents in the database and here you'll find logged climbs and ascents.
Ryohei Kameyama, who has previously completed a dozen boulders 8C or 8C+, has published a video of sending Toru Nakajama's Flux (8C) in Gero City in Japan. "I could climb it on the first try after practicing the moves for two days."What is your winter plan?I'll try Burden of Dreams (9A) again next …
EDITORIAL
by Jens Larssen, Editor-in-Chief
---
---
---
---
---
---
---
---
---
---
---
---