LATEST NEWS
Siara Fabbri has done Toy Boy (8A+) in Val di Mello. "Great day out with Simo and good psyche/send train with Kim! Dialled the 2nd crux beta then sent, really nice line and movement!" (c) Simone Tentori

What's the climbing like on Toy Boy?
Toyboy is a really fun line traversing a smooth crimpy crack feature in a roof and then into some easier overhanging climbing. The 1st crux is a cool move off a small slopey crimp with a sort of double drop knee and tiny upside-down toe hook, and the 2nd crux is a tricky cross move. I fell here on my flash go during my first quick session on it. We came back and after dialling the beta here and with some send train psyche after Kim I sent 2nd try :). A little lesson I took from this block is that I should always tick a far/hard-to-reach hold at the closest point I can grab something!
Claudia Ghisolfi, who last September did her first 9a, and placed in the top ten at a Lead World Cup, has done Premiere (8c) in Castelbianco.

Can you tell us more about Premiere?
I'm not in good shape and I didn't want to try hard routes now. But my boyfriend (Alessio Voghera) told me to try that route with him and on Saturday we did it together! It isn't a hard 8c because when Stefano, (my brother) did the first ascent he didn't use the kneepad. But I'm happy even if it isn't hard because in the past October, I fractured my heel slamming against the wall and It was hard to find the right confidence to climb without fear of falling

What are your 2023 competition plans?
Now I'm training hard in the week to prepare for the comps that start at the end of May with the Italian Lead Championship but at the weekend I always climb outside. It's important to me to climb outside even if it isn't considered "training".

Do you have any Olympic aspirations?
Yes, I'll compete in one boulder world cup 🤞🏻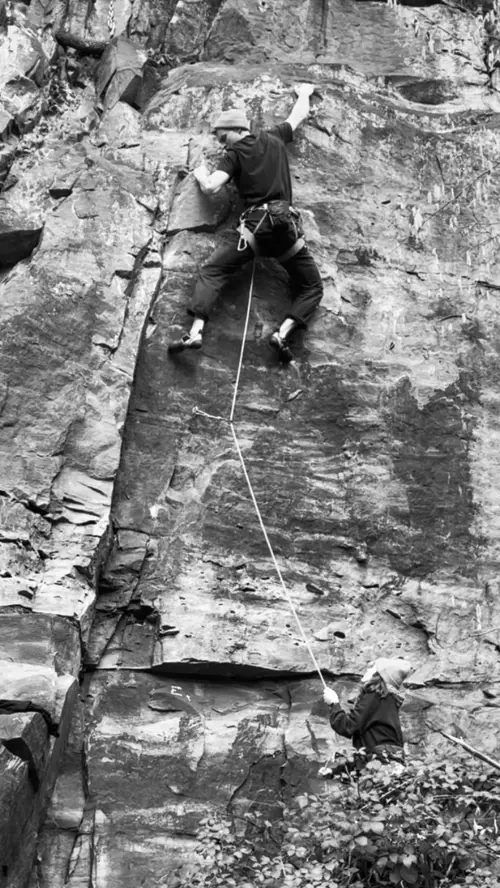 EDITORIAL
by Jens Larssen, Editor-in-Chief
Solveig Korherr, who over the last six weeks, has done several 8A boulders and an 8c route, has been on a trad trip to Cadarese, where she sent two 8a's and ons…
Radek Votocek did five 8c+ graded routes last year and Rock Erotic (8c+) in Geyik bayiri was his hardest, as it's officially (8c+/9a). Lukáš Černý has put together the video and says, "I had the pleasure to film with Radek during my Christmas trip, and I was able to record some more of his new entr…
EDITORIAL
by Jens Larssen, Editor-in-Chief
---
---
---
---
---
---
---
---
---
---
---
---