LATEST NEWS
Colin Duffy, #7 in the Olympics, has repeated Joe Kinder's The Activator (9a) in Hurricave. "Super psyched to have gotten the 3rd ascent! Amazing endurance test piece that pushed me to my limit, I surprised myself with the send on my second day working the route. Until next time, Hurricave." (c) Christian Adam

What is your winter plan and what about comps in 2022?
I'm not quite sure yet, but I think my winter plan is to climb as much as I can at my local Colorado crags and hopefully send hard on both routes and boulders. For 2022 I want to go all-in on comps, and see how far I can push myself on the World Cup circuit. I'm especially excited to compete in more lead world cups since I only got to do two of them last year. Hopefully, I can find time for outdoor climbing when I'm not competing, though.

How is your life besides climbing?
Outside of climbing, I mostly focus on my education. I'm in my last year of high school and will be attending university next year. I like to spend my free time watching other sports such as basketball and football, or hanging out with friends.
Moritz Welt has in Frankenjura done Half-Life (8C), "Never did a boulder this hard, so cannot really grade. Must be quite a soft one tho." and Wrath of the Licking 8C (B+). "Geißel Gottes 8B into Mopedsurfer 8A+, originally graded 8C but we found some good kneebar in between which makes it more like a hard 8B+. First session of the season, feeling fresh. "The 20-year-old has previously done 15 routes 9a and harder and these were his first 8C boulders.

How can you explain having stepped up the bouldering game?
Well I just started the bouldering season two weeks ago, so I'm still a little bit in the lead mode. All of the boulders I've done recently are more like 15+ moves power endurance, which made me feel quite comfortable. For example, Half-Life adds a 7 move 7C/+ into the start of Gordon so you're just more pumped on the hard part. On the other hand, I have been working a lot as a routesetter over the last months and therefore I spent quite some time in the bouldering gym. Maybe that's why I'm feeling that strong right now :)

Do you have any winter plans or projects?
There are still some pretty hard bouldering projects in the Frankenjura, that I've already been trying for some winters, so I'm curious how those will feel now :) Also, I'm planning a trip to Ticino.

What about going for Action Directe?
Honestly, I'm trying it every year for a few sessions and I've actually been close. But it's really hard for me to make steady progress on it.
TOP IMAGES OF THE WEEK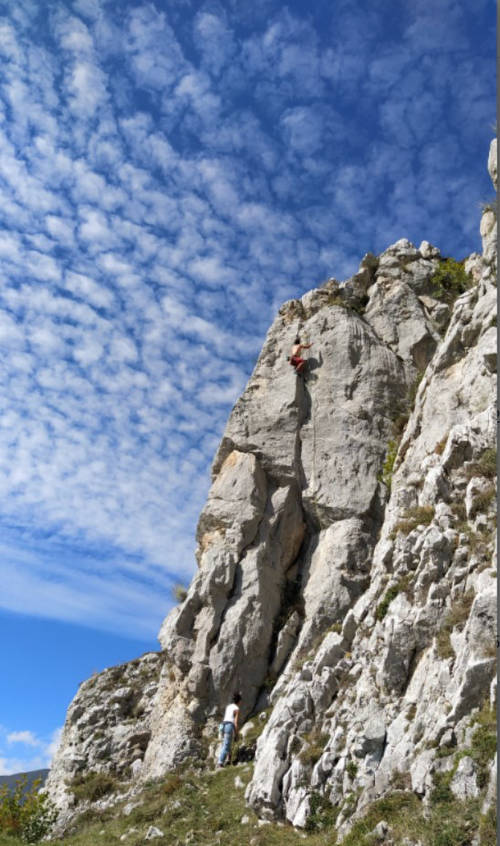 EDITORIAL
by 8a Founder and Editor-in-Chief Jens Larssen including also Analyses, Reviews, Training, Polls and Opinions etc.
---
---
---
---
---
---
---
---
---
---
---
---
---