LATEST NEWS
Alex Barrows has done Fabela pa la enmienda (9a) in Santa Linya after projecting it for some 12 sessions during three weeks. "When I first went to Santa Linya I thought climbing the whole way out of the steep part of the cave looked like one of the coolest bits of sport climbing going. That was 13 years ago (god I feel old)... Back then there was no chance of me doing it - my hardest route was 8a+ and the easiest way out of the steep part was 8c+.

The last few years I've mostly been psyched for onsighting when we've been at long Euro crags, but this year I thought it would be cool to go back and try Fabela pa la Enmienda, a 9a coming all the way out of the steepness. Maybe by now I'd be strong enough, fit enough, or at least have amassed a large enough collection of kneepads...?" (c) Ella Rusell

A couple of days later, he sent Rollito Sharma extension pa la Enmienda in the big cave. "Brilliant last day pump out. 3rd best line in the cave for me, after Neanderthal and Remeneo-Enmienda."

What is next?
Now we have to go home, unfortunately, so it depends on the weather in the UK! I have two projects at Kilnsey I'd like to try this summer if they're dry, though I think one might be too hard for me and the other needs quite a bit of loose rock removal so it's hard to know how they'll go!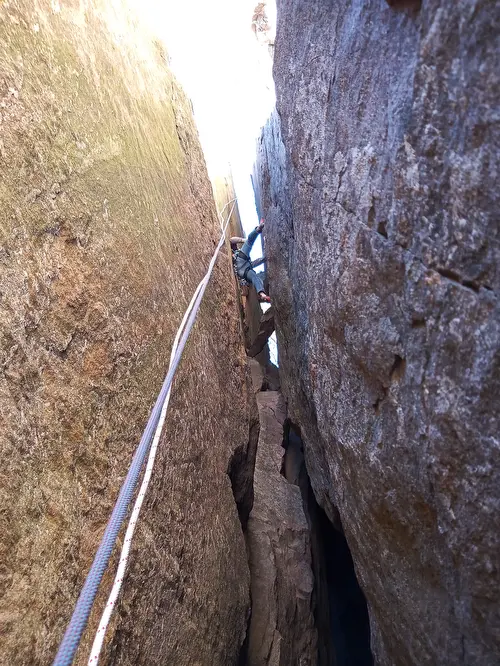 EDITORIAL
by Jens Larssen, Editor-in-Chief
EDITORIAL
by Jens Larssen, Editor-in-Chief
---
---
---
---
---
---
---
---
---
---
---
---