LATEST NEWS
Claudia Ghisolfi, who last September did her first 9a, and placed in the top ten at a Lead World Cup, has done Premiere (8c) in Castelbianco.

Can you tell us more about Premiere?
I'm not in good shape and I didn't want to try hard routes now. But my boyfriend (Alessio Voghera) told me to try that route with him and on Saturday we did it together! It isn't a hard 8c because when Stefano, (my brother) did the first ascent he didn't use the kneepad. But I'm happy even if it isn't hard because in the past October, I fractured my heel slamming against the wall and It was hard to find the right confidence to climb without fear of falling

What are your 2023 competition plans?
Now I'm training hard in the week to prepare for the comps that start at the end of May with the Italian Lead Championship but at the weekend I always climb outside. It's important to me to climb outside even if it isn't considered "training".

Do you have any Olympic aspirations?
Yes, I'll compete in one boulder world cup 🤞🏻
Matt Fultz, has pulled off the first repeat of Aidan Robert's Vecchio Leone Sit (8C+) in Brione, making it his seventh ascent of that grade.

Can you tell us more about your latest 8C+?
I'm just very blessed to be able to climb in such a beautiful place and be in good shape. I didn't expect to get caught up with this problem before the trip but it really drew me in with its complex moves and positions. In total it took 8 working sessions and is the first problem of this difficulty I've done outside the United States, although I'm hoping to do more this year!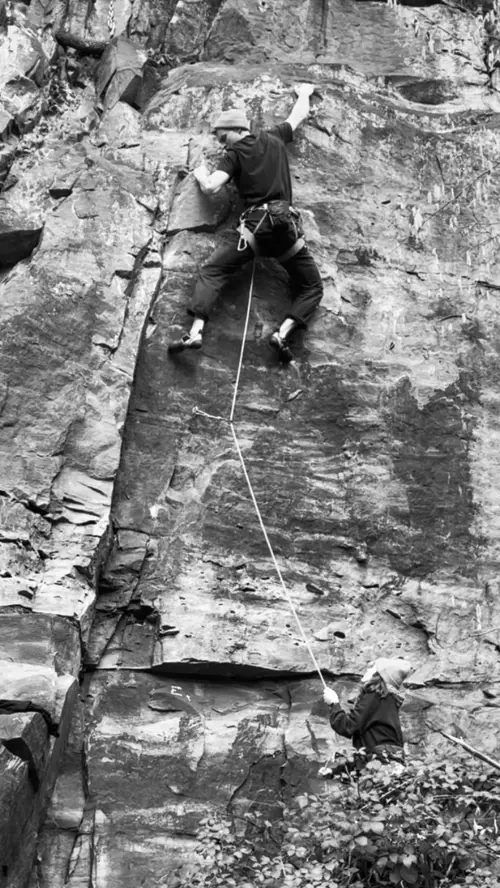 EDITORIAL
by Jens Larssen, Editor-in-Chief
Solveig Korherr, who over the last six weeks, has done several 8A boulders and an 8c route, has been on a trad trip to Cadarese, where she sent two 8a's and ons…
Radek Votocek did five 8c+ graded routes last year and Rock Erotic (8c+) in Geyik bayiri was his hardest, as it's officially (8c+/9a). Lukáš Černý has put together the video and says, "I had the pleasure to film with Radek during my Christmas trip, and I was able to record some more of his new entr…
EDITORIAL
by Jens Larssen, Editor-in-Chief
---
---
---
---
---
---
---
---
---
---
---
---