LATEST NEWS
Nicolai Užnik has made a rare repeat of Klem Loskot's Emotional Landscapes (8C) in Maltatal. Last year, the Austrian won the European Championship and in the World Games, he was #4. (c) Stefan Köchel

"Most challenging boulder I ever did, so psyched!!! 8C+ in my opinion, especially since the starting foothold broke a while ago and made the first move even harder."

Can you tell us more about the ascent and your journey?
I first tried it, I think in 2019 and felt absolutely chanceless until last year when I could finally do the first move once. A few days ago I got really close falling at the dyno to the lip and was unable to put it all together. Today after slipping off matching the lip, I finally did it two attempts later. For sure the hardest and most challenging boulder I did so far. I think it was last climbed in 2017 and since the starting foothold broke off not too long ago and made the first move even harder, I think it deserves the 8C+ grade.

What is your competition season preparation looking like?
This weekend we have the Austrian Championships at my hometown in Klagenfurt which is a good test for the upcoming World Cup season. I'm feeling in good shape and can't wait for the comp season to start!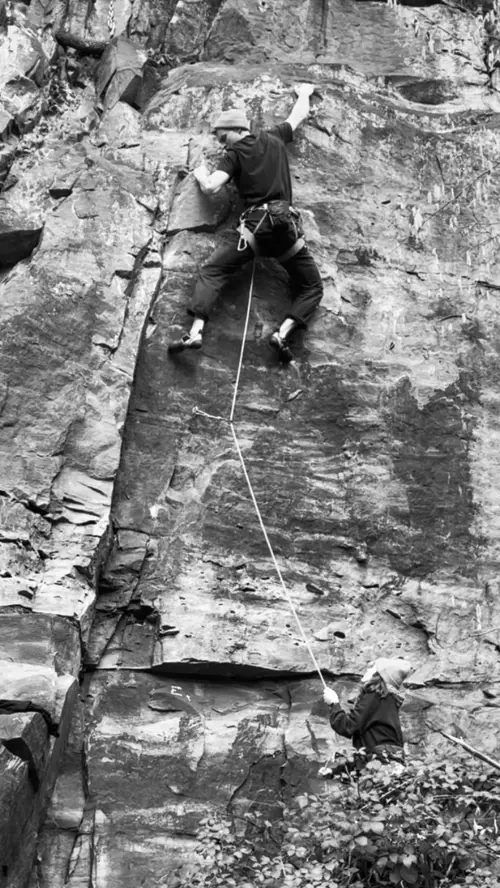 EDITORIAL
by Jens Larssen, Editor-in-Chief
Solveig Korherr, who over the last six weeks, has done several 8A boulders and an 8c route, has been on a trad trip to Cadarese, where she sent two 8a's and ons…
Radek Votocek did five 8c+ graded routes last year and Rock Erotic (8c+) in Geyik bayiri was his hardest, as it's officially (8c+/9a). Lukáš Černý has put together the video and says, "I had the pleasure to film with Radek during my Christmas trip, and I was able to record some more of his new entr…
EDITORIAL
by Jens Larssen, Editor-in-Chief
---
---
---
---
---
---
---
---
---
---
---
---